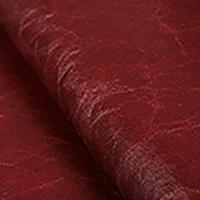 Symphony Glaze
The Symphony Glaze is an exclusive offering of Faux Leather that is specially crafted to perform to the rigorous demands of hospitality, healthcare and contract seating applications. In addition to outstanding performance, Symphony Glaze is recognized for its authentic appearance, and soft and supple texture.
Download Spec Sheet

Download Product Care Instructions

---
Color Choices (Click to view larger):

GLAZ-AMB
Amber

GLAZ-BEA
Beach

GLAZ-BRU
Brunette

GLAZ-CAC
Cactus

GLAZ-CED
Cedar

GLAZ-CRO
Crocus

GLAZ-FLA
Flame

GLAZ-HAZ
Haze

GLAZ-HID Discontinued
Hide

GLAZ-HON
Honey

GLAZ-HUR
Huron

GLAZ-KIW
Kiwi

GLAZ-LAN
Landscape

GLAZ-LIC
Licorice

GLAZ-MAN
Mango

GLAZ-MAR Discontinued
Marine

GLAZ-MEA Discontinued
Meadow

GLAZ-PUM
Pumice

GLAZ-REG
Regatta

GLAZ-SAN
Sangria

GLAZ-SEQ
Sequoia

GLAZ-SHI
Shiraz

GLAZ-SIE
Sienna

GLAZ-SLA
Slate

GLAZ-TAN
Tannery

GLAZ-WAR
Warm White
Please note: Actual colors may vary from those on-screen.