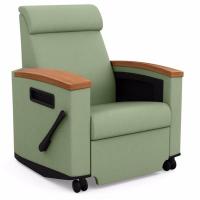 Guardian
Guardian vinyl is a contract grade vinyl that works well in hospitality, healthcare, contract, marine, plus many more applications. This vinyl has excellent durability and is easily cleaned due to the benefits of SilverGuard which is an environmentally friendly bacteria-fighting defense that inhibits odor and stains caused by bacteria. The Permabloc gives this vinyl a protective coating that is effective against germs, abrasion and stains. Also The permaguard makes maintenance easy and helps against scuffs, scratches and abrasions.
Call / Email For Pricing
Download Spec Sheet

Download Product Care Instructions

---
Color Choices (Click to view larger):

GUA1325
Armor

GUA1301
Barricade

GUA1320
Barrier

GUA1327
Bow

GUA1314
Canopy

GUA1321
Captain

GUA1305
Convoy

GUA1307
Dragon

GUA1311
Fence

GUA1306
Flare

GUA1322
Harbor

GUA1329
Hero

GUA1303
Horn

GUA1316
Hull

GUA1304
Latch

GUA1310
Lion

GUA1323
Moat

GUA1312
Peel

GUA1302
Picket

GUA1313
Renegade

GUA1315
Sentinel

GUA1324
Sentry

GUA1309
Shell

GUA1328
Shield

GUA1308
Signal

GUA1319
Siren

GUA1318
Steel

GUA1317
Tank

GUA1326
Trunk
Please note: Actual colors may vary from those on-screen.