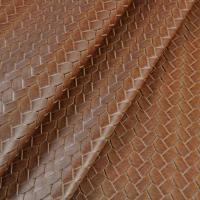 Symphony San Remo
The Symphony San Remo is an exclusive offering of Faux Leather that is specially crafted to perform to the rigorous demands of hospitality, healthcare and contract seating applications. In addition to outstanding performance, Symphony San Remo is recognized for its authentic appearance, and soft and supple texture.
---
Color Choices (Click to view larger):

SANR-ALA
Alabaster

SANR-BOU
Bourbon

SANR-COG
Cognac

SANR-ECL
Eclipse

SANR-GIL
Gilded

SANR-LUS
Luster

SANR-MAD
Madeira

SANR-PAT
Patina

SANR-PIN
Pine Cone

SANR-POM
Pomegranate

SANR-PRU
Prussian Blue

SANR-PYR
Pyrite

SANR-TRU
Truffle
Please note: Actual colors may vary from those on-screen.