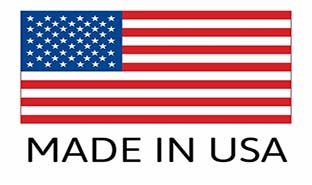 Top Gun Vision (2 Meter) 78¾"
Top Gun™ Vision is a perforated version of the award winning Top Gun™ ultimate coated fabric. Blocking almost 92% of light, Top Gun™ Vision is the ideal choice when you want to let some light through, or just want to see out. An acrylic coated, 100% woven polyester fabric in the Top Gun™ family of premium coated fabrics, it brings excellent strength, durability, tear and abrasion resistance, dimensional stability, UV and mildew resistance. Perfect for roller shades, side panels, shade screens, or anywhere where you want to let some light shine through.
Please note: Actual colors may vary from those on-screen.